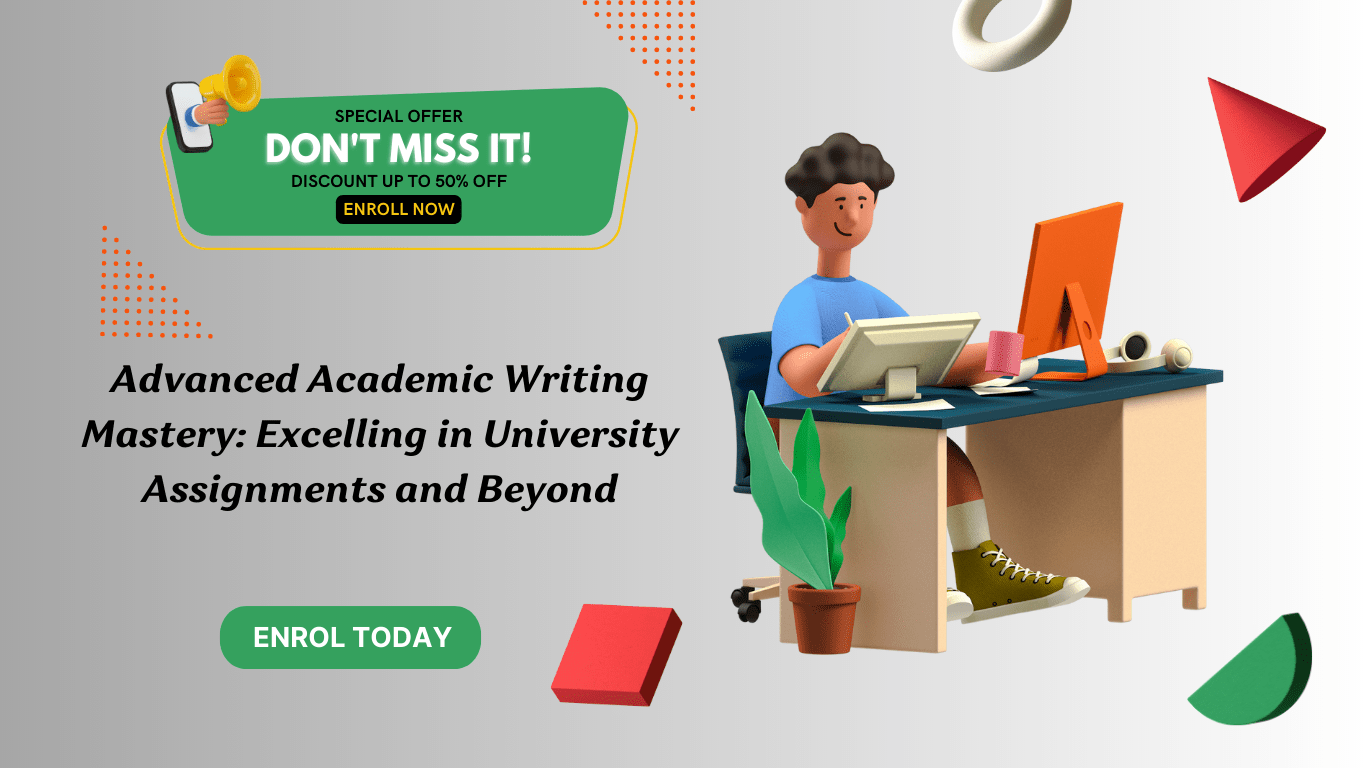 Mastering Academic Writing Skills: Unlock Your Potential for Success
Table of Contents
Mastering Academic Writing Skills
Are you ready to take your academic writing skills to the next level? Whether you're a college student seeking to excel in your assignments or a graduate aiming to join the professional world of academic writing, our comprehensive online course is designed to help you unlock your potential for success. In this blog post, we'll explore how our academic writing course can empower you to become a skilled and confident writer. Join us on this transformative journey and witness the remarkable impact of mastering academic writing skills.
The Importance of Academic Writing Skills
Academic writing skills are essential for success in academia and beyond, as they facilitate effective communication, critical thinking, and scholarly achievements. Our comprehensive academic writing course is designed to empower learners like you by providing a curriculum that covers every aspect of academic writing. From crafting a compelling thesis statement to structuring arguments and presenting evidence persuasively, we ensure you have the necessary tools and knowledge for exceptional academic papers. Throughout the program, you'll explore organizing thoughts, conducting thorough research, and refining your writing style for clarity and coherence. By honing your critical thinking and scholarly expression, you'll produce high-quality work that stands out.
Join our course to confidently navigate the intricacies of academic writing and unlock your full potential as a successful scholar.
Unlocking Your Writing Potential
Unlocking your writing potential is key to achieving excellence in academia. Our course provides a supportive learning environment where you can hone your skills and receive expert guidance. Through engaging video lessons, interactive exercises, and personalized feedback, you'll receive the tools and knowledge necessary to refine your writing style and improve your overall academic performance. Our course is designed to boost your confidence and empower you to tackle any writing task with ease.
Practical Application and Real-World Examples
Our academic writing course deeply values the significance of practical application. We believe that it is not enough to merely learn concepts and techniques; you must be able to apply them effectively in real-world scenarios. That's why our course goes beyond theory and places a strong emphasis on real-world examples and practical exercises. By actively engaging in these activities, you'll gain invaluable hands-on experience that prepares you for the challenges you'll encounter in your academic journey.
Our course covers a wide range of essential skills that are vital for academic writing success. Whether you need assistance in crafting a compelling argument, conducting thorough research, or mastering the art of proper source citation, we have you covered. Our expertly designed curriculum is carefully crafted to equip you with the necessary skills and knowledge to navigate the complexities of academic writing successfully. Through practical exercises and guided practice, you'll develop the expertise and confidence needed to excel in various academic tasks. With our course, you'll be well-prepared to tackle real academic challenges and demonstrate your proficiency in academic writing with ease and finesse.
Your Path to Success Starts Here
Ready to embark on your path to academic writing excellence? Enroll in our comprehensive academic writing course today. By joining our course, you'll gain access to expert guidance, valuable resources, and a supportive community of like-minded individuals. Don't miss this opportunity to enhance your academic writing skills and unlock your potential for success. Enroll now and experience the transformative power of mastering academic writing skills.
Final Remarks!
Academic writing skills are a crucial asset in today's academic landscape. With our comprehensive online course, you can develop the expertise and confidence needed to excel in your university assignments, research papers, and beyond. Don't let mediocre writing hold you back—take the leap and unlock your potential for success.
Register Today and witness the remarkable impact it can have on your academic journey.